Real estate brokers scramble for licenses to avoid big fines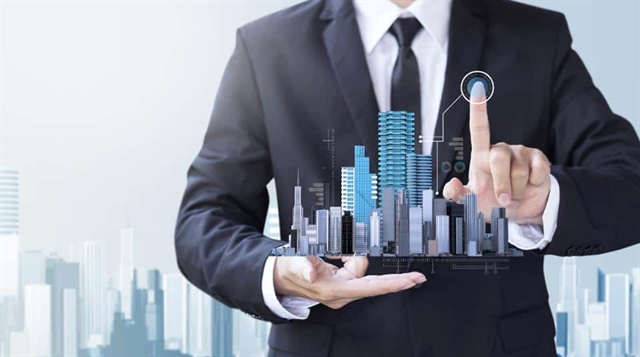 VIETNAM, May 28 –
Many real estate brokers take training courses to obtain licenses. — Photo by luatsu-vn.com
HCM CITY – The number of real estate brokers flocking to obtain licenses to avoid penalties has skyrocketed.
A recent decree stipulates that brokers working without a license will be fined up to 60 million VN (2,600 USD).
In addition, they risk fines of hundreds of millions of đồng if they provide incorrect information about a product.
After the regulations came into effect, thousands of brokers in HCM city and southern provinces attended training courses, 10 times more than a few months ago, vnexpress.net reported.
The training covers housing law, land law, construction law, real estate business law, civil code and commercial law, ethics and basic knowledge of the brokerage profession.
Lê Phương Đông, head of the representative office of the Vietnamese Association of Real Estate Brokers in the Cửu Long (Mekong) Delta, said the number of people passing the exams to obtain the certificate in May was 576, which is double of the number of a year ago.
HCM City's District 1 Mogin Institute said only 55 people applied for the exam in January, but the figure rose to 150 in March.
The CEO of a real estate brokerage firm in the city of Thủ Đức said that half of its 100 employees do not have a license and must urgently apply for training courses.
The boss of another company in HCM City said the number of brokers constantly changes depending on the season, and to ensure that the quality of staff is high, his company requires new employees to be certified within six month.
Lương Đình Thuý Vân, CEO of Mogin, said the Real Estate Business Law of 2015 is also a reason for the rush.
It stipulates that all brokers must hold a certificate of practice valid for five years.
All certificates issued in 2015 expired in 2020, but due to the COVID-19 pandemic and resulting restrictions, most brokers were unable to renew, forcing them to flock to centers training to obtain a new certificate since the beginning of this year.
Phạm Lâm, vice-president of the Vietnamese Association of Real Estate Brokers, had a different view on the matter.
He attributed the rush to companies seeking to improve the quality of their human resources.
Licensing is necessary to ensure workers are sufficiently skilled, he said.
Lately, critics have slammed brokers as the reason for negative issues in the real estate market by providing false information to clients and colluding to drive up prices. —VNS