oDoc offers state-of-the-art technological solutions to insurance companies – Others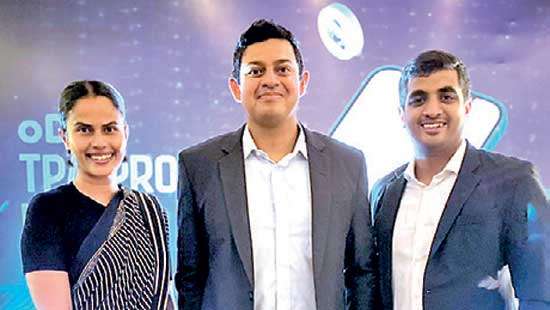 ---
oDoc, Sri Lanka's largest digital health company, has successfully partnered with Vidal Health, the world's largest third-party administrator, is leading the way in revolutionizing the health insurance industry in Sri Lanka with solutions solutions to digitize claims processing and improve the journey of policyholders.
The oDoc TPA solution was launched at an event held on March 8 at the Cinnamon Grand Hotel, attended by management teams from all major insurance companies in the country.
"The healthcare system is incentivized to over-prescribe medications, investigations and procedures. This is something we fundamentally want to change. At oDoc, we put health care on the same side as insurance.
We believe that providing world-class TPA services will enable insurance companies to reduce overhead, obtain negotiated rates with hospitals and reduce fraud. While gaining the ability to focus on their core business.
Policyholders will benefit from a superior customer experience with our self-care app, shorter wait times upon discharge from hospital, and industry-leading levels of customer service. We believe this partnership will improve the quality of TPA services in the country. Give a significant competitive advantage to insurance companies that partner with us," commented Heshan Fernando, CEO of oDoc.
After spending the past 6 months setting up operations and building their network of hospitals, oDoc launched the service with its first customer, Arpico Assurance, earlier this year and launched a second customer next month.
"oDoc not only provides us with a claims handling system, but a holistic end-to-end digital solution for some of the manual operations we perform on a daily basis. oDoc TPA benefits us by helping us optimize our processes and benefits our policyholders by giving them a quick and hassle-free experience.
We are delighted to be the first Sri Lankan insurance company to partner with oDoc on the TPA front and look forward to working with them on more innovative future initiatives," said Kelum Senanayake, Managing Director of Arpico Insurance PLC.
The solution powered by Vidal Health will provide multiple benefits to insurance companies, including full visibility into policyholder claims requests, supported by a fully automated rules-based system for claims settlement. Additionally, policyholders will have access to a self-help app that will allow them to check their balances, view the status of claims, and even submit reimbursement requests.