Legal actions against insurance companies rise by almost 280% – London Business News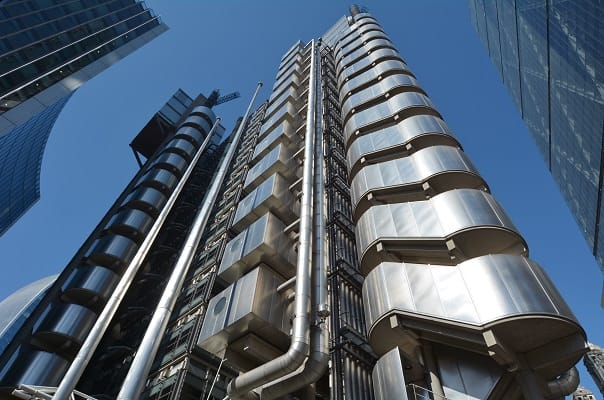 According to a groundbreaking study of insurance disputes, the insurance industry is failing its customers by adopting an intransigent attitude towards claims reimbursement.
Report by independent insurance buyer and claims adjuster Mactavish shows companies are now more than three times more likely to have to sue their insurers over a claim than they were just five years ago.
The report links an increase in the number of companies suing their insurers for non-payment of claims to the onset of the "hard market" that hit the insurance industry in 2018.
Data shows that since 2018, the number of lawsuits filed against insurance companies has jumped nearly 280%, backing up statements made by Mactavish in its April 2019 Hard Market Report that the hard market insurance becomes much more contentious.
The study encompasses all legal indemnity claims filed with the High Court over the past 10 years, in the Mactavish Claim Litigation Index. The breakdown of the business insurance claims sample, between 2012 and 2021, showed that five years ago there were on average just 19 cases filed against insurers each year. In 2020, that number rose to 69, and last year that number jumped to 72.
And that's just the tip of the iceberg. The majority of disputed claims are resolved through private settlement or through mediation or arbitration, so only a fraction go to court. After any major loss, policyholders depend on cash flow to manage the post-event crisis, allowing insurers to use the leverage of payment withholding to lower claims.
Bruce Hepburn, managing director of Mactavish, the independent insurance buyer behind the study, said: "Insurers are not just responding to a tough market by raising rates, they are also suppressing claims. In today's protracted tough market, insurers don't care about market share, they care about protecting their balance sheets. That's why premiums are rising and insurers are starting to look for ways to deny claims.
Hepburn continued: "What we found interesting was that it didn't really matter how you cut and put the data together, the result was always the same.
"Disputes involving insurers are on the rise. In our opinion, there is only one reason for this, the attitude of the industry towards paying claims in the hard market. We recognize that it may not be all insurance companies that have toughened up their attitude towards claims, but that is clearly the bigger picture.
"Too many insurance companies are not fulfilling their primary function, the quick and fair settlement of claims. This is a resounding indictment of the industry as a whole. If the industry isn't paying claims the way it should, what's the point? »
Analysis of claims filed with the courts shows that insurers use a range of reasons to deny claims;
Main reasons for refusal:
Non-disclosure of material facts
Lack of coverage
Violation of Policy Terms
False declarations
Claims claimed to be out of scope or excluded
While the two most common reasons given for denying claims were lack of coverage and failure to meet conditions, the report identified a worrying trend that insurers were "undermining" any defense against a claim. Several reasons to dismiss claims or drastically reduce the level of payment were offered simultaneously. It was not uncommon for many of these reasons to disappear as the case approached judicial review, perhaps indicating that these were not reasonable objections in the first place.
The report also takes a close look at how the insurance industry has responded to Covid lockdowns and subsequent claims for business interruption insurance. Instead of stepping up and responding quickly to insurance claims, the industry as a whole has dug in its heels and forced cases to go to court, most obviously via the test case of the FCA. Not only did these decisions generally go against insurers, but they also generated acres of bad press, further eroding the reputation of the industry.
Faced with an ever tougher market with insurers acting more procedurally, data reveals that companies are now more than three times more likely to have to sue their insurers to get their claims paid than ever before. barely five years.
"What insurance companies and their customers need to understand is that when companies enter into an insurance contract, they are not buying litigation. An insurance contract must provide clearly defined protection against high value/infrequent events, and when these events occur, that contract must perform quickly and efficiently. Unfortunately, our data shows that this is simply not happening," Hepburn explained.