Insurance companies refuse medical care. And it is wrong. [PODCAST]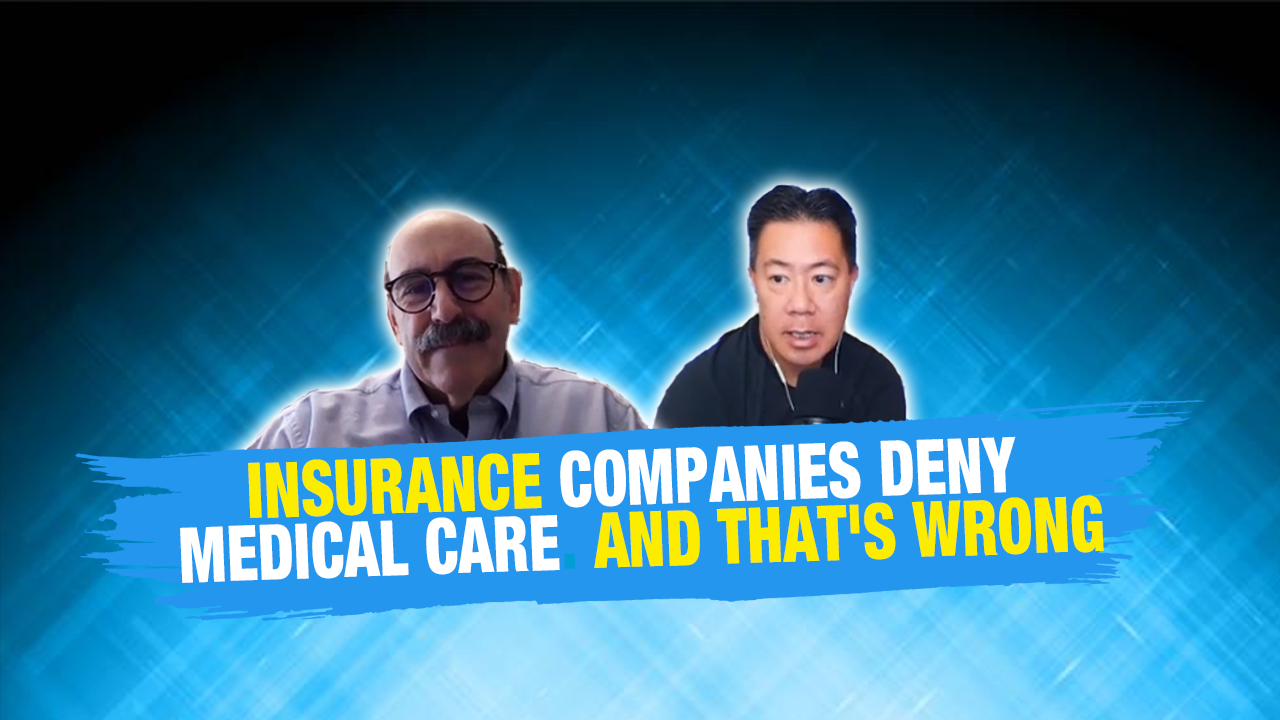 Subscribe to the KevinMD podcast. Catch up on old episodes!
"Obtaining prior authorizations is a daily ordeal for most medical practices. Doctors report that, on average, they have to get approvals from insurance companies 41 times a week. Of denied authorization requests, 73% are eventually canceled and approved, but delays cause many patients to drop out of treatment.
More importantly, many contested prior authorization requests cause serious harm, even when they are ultimately approved. In surveys conducted by the American Medical Association, 24% of physicians report that delays in prior authorization have resulted in serious adverse events for their patients. And 16% say such delays have resulted in hospitalization.
Steve Cohen is a lawyer.
He shares his story and discusses his KevinMD article, "Denying essential medical care does not save money or lives."


This episode is sponsored by the Shade Dragon Ambient experience.
With so much pressure on their time, physicians today are reporting record levels of burnout. Burnout is caused by many factors, one of which is clinical documentation. Studies indicate that physicians spend two hours documenting care for every hour spent with patients.
AAt Nuance, we're committed to helping doctors do what you love – caring for patients – and spending less time on clinical documentation. The Nuance Dragon Ambient eXperience, or DAX for short, is an AI-powered ambient clinical intelligence solution that automatically captures patient encounters securely and accurately at the point of care. Doctors who use DAX have reported a 50% decrease in documentation time and a 70% reduction in feelings of burnout, and 83% of patients say their doctor is friendlier and more talkative.
Rediscover the joy of medicine with clinical documentation that writes itself, all in the EHR.
VISIT THE SPONSOR → https://nuance.com/daxinaction
SUBSCRIBE TO THE PODCAST → https://www.kevinmd.com/podcast
EVALUATE AND EVALUATE → https://www.kevinmd.com/rate
FOLLOW ON INSTAGRAM → https://www.instagram.com/kevinphomd
FOLLOW TIKTOK → https://www.tiktok.com/@kevinphomd
GET CME FOR THIS EPISODE → https://earnc.me/ms9UmS
Powered by CMEfy – a seamless way for busy clinician learners to discover point-of-care web-based learning opportunities that reward AMA PRA Category 1 credits™. Learn more at about.cmefy.com/cme-info