Insurance companies have a challenge and his name is Gen Z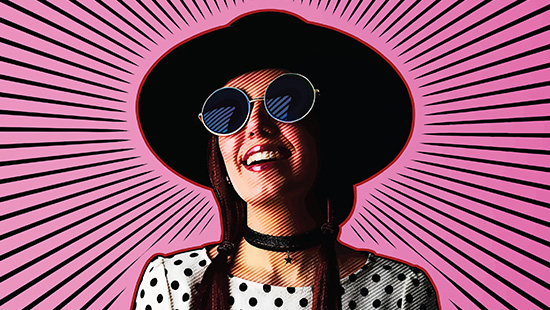 Ah, Gen Z. Anyone born between about 1997 and 2012 belongs to this easy-to-love, hard-to-pin-down generational demographic.
There is a lot of information out there about what Gen Z thinks and likes, how they behave, and what their interests are. But one thing is clear not in the minds of most "Zoomers", it's insurance.
That's why Boston-based insurer Liberty Mutual asked students at Suffolk University's Sawyer Business School to help them better understand this untapped market.
"There's this trend of direct-to-consumer assurance from companies trying to be more connected," says Professor Andrew Smith. "Thus, our students have helped Liberty Mutual delve deeper into the assumptions, behaviors and attitudes of Gen Z when it comes to insurance and financial services."
Using traditional marketing tools of research, interviews, surveys and data analysis, 38 groups of students delved into the Gen Z mindset, working to understand the group's financial behavior and which could motivate them to buy insurance products. From there, the students presented recommendations to the client.
Some of their findings included:
Liberty Mutual is less popular with Gen Z than other insurers
Companies with strong social responsibility influenced the buying behavior of Gen Z 3% more than other generations
68.7% of Gen Z respondents think it's important to manage their account using a mobile app (19% more than other generations)
New Thought for New Adults
Finance major Anastasia Kornienko, Class of 2023, enjoyed giving a presentation at Liberty Mutual.
"Our team really got into it," she says. "Everyone wanted to contribute so much." Kornienko's team was ultimately selected as the winner by the clients, who appreciated the ideas that all the students had given them and will implement some of the ideas.
"There are a lot of assumptions and myths about Gen Z," says Minnie Kim, director of global customer and agent research at Liberty Mutual. "So we wanted to have the data to support or eliminate some of these myths."
One idea presented by students was to sponsor information sessions for high school or college students to meet with an agent and their parents at the same time.
"I loved this idea because we work closely with agents, who always ask, 'What are we doing about Gen Z?'" Kim says. "The data shows that Gen Z asks their parents for advice. So having them meet an agent was an interesting idea.
Smith and Kim both hope this is just the first of many collaborations between the Business School and Liberty Mutual.
"I loved the opportunity to interact so closely with the students," says Kim. "The level of engagement was excellent."